Supplied Content
Auckland, July 27, 2021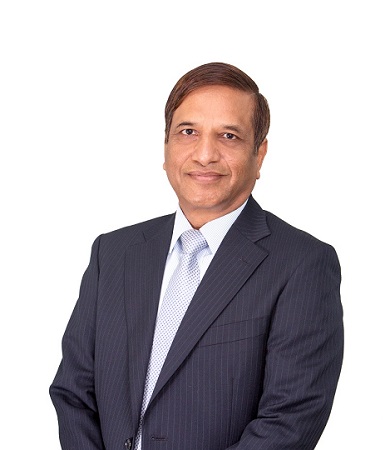 Global Finance recorded more than $1.4 billion in loans and sum insured during the financial year 2020-2021.
If Mortgages and Insurances are at the forefront of your mind. Global Finance might not be far behind. Having served customers for over 22 years with the tagline "your best interest since 1999," it really does ring true for the multi-award-winning mortgage and insurance broker. Having won almost an astounding 60 awards over this period, it is easy to see why customers resonate with the promise of great customer experiences.
More customers, more staff
Due to excellent customer service, Global Finance was able to arrange over $1 billion in lending which is 27.67% more than the previous financial year despite Covid-19 where work remained suspended for a period of two months.
This also has allowed for an increased staff count by 19% to support better customer service delivery and care for our growing customer base. Despite the Covid-19 impact Global Finance remains confident in its ability to cater for customer financial needs and means that prioritising customer satisfaction is of utmost importance.
Keeping customers focussed on their financial goals, Global Finance has managed to strengthen its ability to serve the wider community with three Branches in Auckland and now regionally in Tauranga.
Founder and Managing Director Ajay Kumar said that it really comes down to customers.
"Everything we do is in their best interest and it has always been and will always be this way. Whether that is refinancing, purchasing a first home, investment property or getting your personal insurances sorted Global Finance helps you reach your financial goals faster it really is that simple. Customers are at the fundamental core of everything we do. My team is trying consistently to add value to all our customers financially speaking, for the community, New Zealand society and the overall economy," he said.
Benchmark for service
Global Finance is determined to serve in the best interests of customers so that they will be successful.
Although this last financial year has been a bumpy one Global Finance's share aptitude for focussing on customers first means it can really set a benchmark that is hard to match.
By offering technological advancements to the way customers can communicate via online chat, virtual conferencing, and vigorous customer care practices this has meant that customers' needs can be addressed effectively and in a way that is convenient to them.
Mr Kumar adds, "We want to reiterate that our customers can rely on Global Finance to assist them through these challenging times and that it is our duty of care to provide the best in quality financial advice."
During 2021, New Zealand Mortgage Adviser awarded Global Finance Mortgage Brokerage of the Year 11+ Staff (largest category) & and Excellence in Independent Mortgage Adviser of the Year for 2021.
Awards from Banks
Global Finance has been consistently awarded by the banks and insurance companies as one of the top mortgage and insurance advisers in New Zealand. Global Finance was awarded Top Mortgage Adviser of the Year from 2012 to 2018 by ANZ Bank & ASB Bank from 2014 to 2016, Business & Commercial Adviser of Year 2013 by ANZ Bank. NZ's largest insurer AIA has judged Global Finance Top Insurance Adviser of the Year from 2008 to 2019.
Global Finance has been serving New Zealanders for the past 22 years with more to come. Its coverage now surpasses a massive $11 billion of mortgages and insurance covers for 7000+ families since 1999. It is in this regard and the ability to adapt and change in line with customers ever-changing wants and needs means Global Finance can remain at the forefront of giving quality financial advice to the community at large.
The above story has been sponsored by