Phil Goff
Congratulations to Indian Newslink on its 20th anniversary of publishing in New Zealand.
Over the past two decades, this newspaper has established itself as a highly regarded source of news for Auckland's as well as New Zealand's growing Indian population.
As well as providing informative and entertaining content to its growing audience, it plays a valuable role supporting events such as the Indian Business Awards, the Sports, Community, Arts and Culture Awards and its Annual Lecture Series.
These events help build the social and economic success of the extended Indian community and contribute to the cultural vibrancy of our city.
Significant changes
Since Indian Newslink was established in 1999, Auckland has experienced significant social, economic, cultural and demographic changes.
Our population has grown from around 1.2 million to almost 1.6 million.
Over the same period, Auckland has become significantly more diverse and we are now one of the most culturally diverse cities in the world, home to people from more than 180 different ethnicities.
Auckland's Indian population has grown from less than 40,000 to well over 100,000 and continues to thrive, playing an increasingly important role in the social, cultural and economic fabric of our city.
Diwali, a general celebration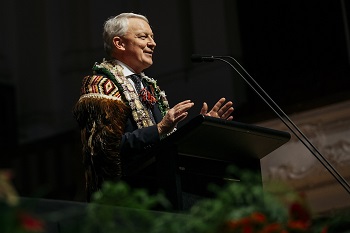 This is seen in the increasing profile of cultural events and festivals such as Diwali.
Twenty years ago, Diwali was mainly celebrated by members of the Indian community at home. Today, it is one of the biggest events on Auckland's cultural calendar, with more than 60,000 people attending the Auckland Diwali Festival in Aotea Square each year and thousands more participating in regional events.
Notably, Diwali Festival is enjoyed not only by the Indian community, but brings together people of all cultures, faiths and ethnicities.
So too do many of the other cultural festivals celebrated in Auckland—Matariki, Polyfest and Pasifika, the Lantern Festival and Eid al-Fitr among others.
Positive influence
This sense of shared community and acceptance of diversity is undeniably positive for our city. It brings vibrancy and makes Auckland a more interesting place to live and visit.
I am committed to ensuring that Auckland continues to grow as a multicultural and multifaith community, one that respects all peoples' rights to practise their faith and maintain their cultural identity in the way of their choosing.
Unfortunately, there are some people in our society who do not support these rights.
Instead of embracing diversity and multiculturism, they choose to peddle bigotry, prejudice and racism. Instead of acknowledging the humanity we all share and that unites us, they attempt to divide us from each other.
Massacre in Christchurch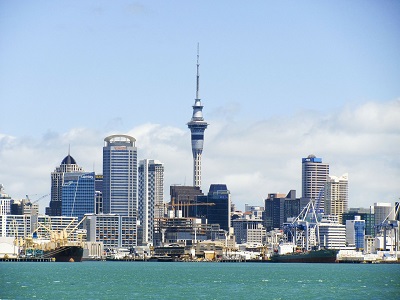 These sorts of attitudes are inimical to the creation of an inclusive city. While we saw their effects most tragically and shockingly in Christchurch in March, with the mosque shootings in which 51 people lost their lives, Auckland has also been marred by incidents of racism and intolerance, though thankfully none so terrible.
As a society, we need to stand up to them and say we have no place for them in our society—that we have zero tolerance for racism, bigotry and prejudice. Only by doing so will we be able to create a safe an inclusive city for all.
Everyone in our society has a role to play in supporting this—including governors and politicians, members of the public and the news media.
And in today's age of fake news, the role of trusted media organisations such as Indian Newslink becomes increasingly important.
As well as helping to build a sense of community, they increase communication and understanding between people of different backgrounds, building mutual respect and acceptance.
As mayor, I am determined that our city will embrace diversity as something that enriches and does no divide us, and to ensure that people of all faiths and ethnicities are welcome in our city.
I thank Indian Newslink for the support it has shown in this endeavour over the past 20 years, and wish it all success for the next 20 years.
Finally, it was with huge sadness that I heard of the passing of Indian Newslink Founder and first publisher Ravin Lal on November 28, 2019.
Ravin was a journalist of great integrity and conviction.
In Indian Newslink he has established a legacy that reflects his vision.
My condolences to Ravin's wife Arin and their son, Ronan, and to all his family, friends and colleagues.
Phil Goff is Mayor of Auckland.
Welcome Back, Phil, build the City Great!
Venkat Raman
Phil Goff won his battle for Mayoralty of Auckland for a second successive term on October 12, 2019.
Aucklanders have given the veteran politician a massive mandate; compared to the dismal polling number, his acceptance rate of 48% (a marginal increase of 0.4% over the 2016 election) is convincing.
In his Victory Message, Mr Goff said that he would build on the foundations to make Auckland a world class and inclusive City.
"We will continue to invest strongly in our transport infrastructure, in the City Rail Link, Light Rail, busways, arterial roads, cycle and walkways to decongest our city and give people choices in transport modes," he said.
Keeping promises
Mr Goff said that the Council, under his leadership, will keep up our rate of building new homes to meet demand and also cater for the vulnerable, working with government to build more social homes and remove the blight of homelessness.
As an Indian Newslink Columnist, he said, "We need our city to be New Zealand's best performing city. That means an efficient Council that cuts waste and duplication. It means changing the culture of Council so that it is transparent, responsive and accountable. We have to sustain a City that is inclusive of and celebrates all cultures and faiths."
Fear of rates rise
Mr Goff now has an opportunity to turn Auckland in to a City of his dreams and that of common people.
There are fears that he would raise the rate structure, which would squeeze the wallet of Aucklanders, who are already being pinched by spiralling cost of living, would find any further hikes unbearable.
We will pin our hopes on Mr Goff, wait and watch with interest how he performs.
*
Phil Goff in his chains and robes Mayoral Regalia (Photo Supplied)
Auckland City continues to grow in diversity (Pixabay Picture)