Phil Twyford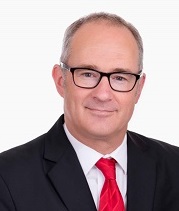 New Zealand's economy is going great guns.
But it could be going even better.
We need to seize New Zealand's potential, while tackling the long-term challenges our country faces. And this year, our Government released a plan to do just that.
Our Government is committed to building a productive, sustainable and inclusive economy that creates good jobs, higher incomes, and more opportunities now and for future generations.
That's why in September we released the Economic Plan – a roadmap to grow and share New Zealand's prosperity, train the workforce we need, and support thriving and sustainable regions.
Understanding the basics
Our Economic Plan embraces a wider view of what meaningful success looks like, because we understand that the health and wellbeing of our people, the protection and enhancement of our environment, and the strength of our diverse communities will allow us to achieve our potential.
There are some key shifts we need to make.
We want to move New Zealand's economy from volume to value.
This is an important step change.
It is about Kiwi businesses becoming more productive. Think about exporting raw logs and then think about creating cross laminated timber housing products.
It is a no brainer.
We are supporting this step change through initiatives such as Industry Transformation Plans to lift the productivity of our key sectors, and providing tax incentives for research and development investment.
Promoting small businesses
Small businesses are a vital part of our economy and employ over 600,000 people. We want to help these businesses and people to achieve their goals.
We have launched new tools and resources – like the business.govt.nz Funding Explorer which helps business owners identify the right finance options for their circumstances.
We are also encouraging entrepreneurs to innovate by changing tax rules, so that costs associated with exploring whether to invest in new assets or businesses can be deducted from tax bills.
The Government wants there to be deeper pools of capital available to invest in businesses, infrastructure and New Zealand's productive assets.
We are improving access to capital through Green Investment Finance and introducing a Venture Capital Fund to help innovative firms scale up.
Sharing benefits
The benefits of a strong economy should be fairly shared. We want people and businesses in our regions to thrive.
Through the Provincial Growth Fund, we are investing to support regional businesses to grow, and building the rail, ports, roads and communications infrastructure that our regions need to connect and flourish in a modern economy.
Workers are critical to the economy.
We are making changes to make sure people are skilled, adaptable, and have access to lifelong learning. Our initiatives will address skill and workforce needs in different sectors and regions, through reforms to our education and immigration systems.
We know that new migrants and diverse communities are critical to New Zealand's economic growth, providing fresh ideas and helping fill skills shortages.
Welcoming skilled workers
A new streamlined process for employer-sponsored work visas will come into effect, to make it easier for businesses to fill genuine skills shortages and give potential migrants more certainty.
These changes are being made alongside the reform of vocational education, which will see our skills and training system better matched to industry and employer needs.
We have to transform our housing market to unlock productivity growth and make houses more affordable. We want people to have a choice in where they live, learn and work, and make it easier for workers to live close to the best jobs for them.
Having inherited a housing market under extreme pressure, our Government has been focused on increasing our housing supply to better meet demand, and tackling long-standing failures at every point in the system.
These shifts will not take place overnight. However, we are identifying them so people and businesses can adapt to new working environments and respond confidently.
At the heart of this economic vision is the wellbeing of people: the business owners, workers, investors, innovators, researchers, lifelong learners, migrants, iwi, farmers, families and future generations who will call New Zealand home.
Phil Twyford is Economic Development Minister.