A Tribute to 'Across the Kalapani: Uttar Pradesh to Fiji'
Published by Pacific Studies Press
Venkat Raman
Auckland, May 29, 2022
Fiji born Sunita Narayan, who is the Coordinator at the Wellington based Hindi School, is known for her work in Hindi and heritage language education.
Inspired by Professor Brij Lal (who passed away on December 25, 2021), her history teacher in Fiji in 1976, she set off on a journey of self-discovery, spending countless hours at the National Archives of Fiji, reading scholarly works, connecting with experts and the elderly, and travelling to ancestral villages in India.
Along the way, she discovered that stories had to be told to our young and the uninitiated, to gain an insight into an important migration wave that changed Indian history forever.
With immense input from her parents, she chose to write not a history book, but a human story woven with historical and cultural strands, and the essence of the Indian Indenture system.
The book, titled, 'Across the Kalapani: Uttar Pradesh to Fiji' was released in Wellington recently.
Indian Newslink will publish a review of the book shortly.
Colonial treachery
Ms Narayan described her book as "a chronicle of colonial treachery of how Indians workers (mostly from North India) were promised a pleasant life in the Pacific and were transported to work in the sugar cane plantations in Fiji."
"The Indentured Labour System, invented and enforced by the British Administration was a trickery agreement that recruited approximately 60,500 Indians between 1879 and 1920, their last arrival, to be slaved in an untrue promised paradise.
"It was an agreement full of deception and drudgery rule that ended with the horrific treatment of the Indian indentured migrants. Their living and working conditions were so atrocious that the long hours of work, assaults, social breakdowns and even worse, ill-treatment of women tore their hearts apart," she said.
The testimony of Ms Narayan is an awakening call to all, especially the descendants of the Girmityas and the coming generations to recapture the sight of the Indian Diaspora and their heritage.
High Commissioner of Fiji to New Zealand Filimone Waqabaca said, "This book is highly recommended to all Fijians and people interested in the rich tapestry of Girmit history."
Natural and evocative story
India's High Commissioner to New Zealand Muktesh Pardeshi said that the book is a natural and evocative story of a journey across the Kalapani (literally meaning black waters) from the village of Binaika in Pratapgarh District of Uttar Pradesh in India.
"Her narrative takes readers to Uttar Pradesh through the 21-year young protagonist Mangal, his family members, and friends who are desperate to seek opportunities in life to escape debt, famine, and rural poverty, which were prevalent during colonial India,"  he said.
Dr Sharad Kumar Saxena, former Indian Diplomat who served in Fiji, described the book as a 'heart-touching narrative of the struggles of the Indian Diaspora from villages of Indian State of Uttar Pradesh to an alien nation of Fiji.'
"The story is well written and touches the heart straightway. It shows the resilience of common Indian rural folks in the wake of adversity and leaving a strong footprint of Mother India on the rich soil of Fiji," he said.
Wellington-based Seema Singh said that the book would be of interest to everyone who wants to know about the journey of indentured labourers.
Fit for schoolchildren
"This is a text that should be taught in schools in Fiji. Everyone needs to know the stories of these Indians whose offspring we are. And maybe we will have a better and more balanced view about our presence in so many countries that were used as labourers on plantations. It only broadens our knowledge and makes us appreciate our ancestors more then ever. It is important for the young ones," she said.
Youngster's awe
Christina (Tina) Singh, a young woman, who is a descendant of Girmityas was born and raised in Auckland and wondered as a child as to why her parents were born in Fiji and not in India.
She now lives and works in Lower Hutt. She met Ms Narayan at the book launch and learnt much more about the Girmityas.
She wrote the following:
Many people classified me as an Indian from India. As I grew older, it was hard to respond to questions on my ancestry and heritage. Sometimes I would feel a sense of frustration.
Difficult but interesting questions
Overtime, I responded to questions about my ancestry and country of origin, saying, "My parents are Fiji Indians but we are also Indians."
People would give me a puzzled look and change the topic as they could not understand how and why my parents classified themselves as Fiji Indians. According to them, we are either Fijian or Indian but not 'Fiji Indians.'
A month ago, I met a friend who asked me the same question. "Yes, I understand that your parents are from Fiji and that they are Indian. Do you still have family members in India?"
I looked at her and said that I have no idea if we still did. All I know is that our ancestors came from India to Fiji under the Colonial rule. Neither my parents nor I understood why our ancestors left India and went to Fiji.
My friend asked, "Wouldn't it be great to seek your family roots, establish a meaningful connection and find out the reasons for your ancestors to leave India to move to Fiji?"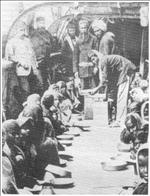 The book's impact
That night, scrolling through a Facebook page, I kept thinking about what my friend had said. I then noticed a post about a book called 'Across the Kalapani: Uttar Pradesh to Fiji.'
The book's author, Sunita Narayan wanted the young generation to know about the history of Girmityas, why and how our ancestors arrived to Fiji, the struggles they went through and how they survived in a new country. This post encouraged me to find out about my ancestors.
This book has given me a great insight of the plight of our ancestors and the hopes and dreams that kept them alive. With a strong will and determination, they made Fiji their home and preserved and promoted our heritage, culture and traditions.
After reading this book, I began looking for my family tree. Slowly I found out that my great Aaja (great grandfather) was the first generation in my family to arrive in Fiji. According to my uncle (dad's brother), he was from Rajasthan searching for gold.
Sunita Aunty, thank you for inspiring me to go on a journey where I can research about my family tree and pass the information on to my daughter and my parents, my family and my friends hoping that it will be passed on to our younger generation.  I have started this journey with your help and will continue to keep researching.
One of my favourite parts in the book was a copy of the emigrant pass. During my research I found many such passes issued to our ancestors who travelled from India to Fiji. I am looking for the pass that belongs to my great grandfather and I hope to find out soon.
This book is a great read and an awesome gift for us. It provides an insight for our younger generation to understand our roots and the journey behind who we are today. I hope that this book will touch your heart the way it touched mine.
Contact: vineshkumarmaharaj40@gmail.com Phone 00679-9431694
Sunita.d.narayan@gmail.com Phone: 0064-226427652