On August 2, 2021 at Vodafone Events Centre, Manukau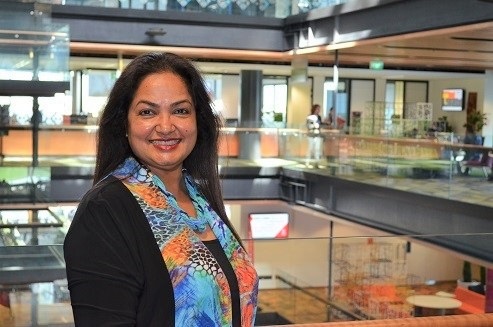 Venkat Raman
Auckland, July 27, 2021
Educating and motivating younger members of communities to connect with technology for a progressive vocation and career is the primary objective of a Workshop scheduled to be held on Monday, August 2, 2021 at Vodafone Events Centre located at 770 Great South Road, Manukau Auckland.
Kendra Ross, one of the top Cyber Security Influencers, Governance Advisor and Investor will be the Keynote Speaker at the Workshop being organised by YTech, a company established by Edwina Mistry, Director of CreateOps, with seven high school students of South Auckland.
About 60 schoolteachers and 300 High School students are expected to participate in the Workshop.
Importance of technology explained
Ms Mistry said that the Workshop would be the first of its kind led by the youth to connect, motivate, inspire and educate youngsters on how technology is a part of every business and career today.
"It is an opportunity to experience working in the technology sector and such Workshops encourage our young people to consider education pathways that lead into tech sector roles. The primary objective is to connect Youth to industry from the time they are at school. Even though this started as an initiative for youngsters in South Auckland, this is now well attended by youth, teachers and parents across Auckland," she said.
The NEET risk
According to her, young people have a higher risk of becoming NEETs (Not in Education, Employment or Training) if they do not have multiple contacts with employers while they are at school.
"A 2011 survey by the Education and Employers Taskforce and YouGov showed evidence of a positive correlation between employer engagement while in education and perceptions of successful and confident labour market progression, status in the labour market and earnings. Participation in four or more employer engagement activities while in school made young adults (19-24 years) five times less likely to be NEET, as well as earning on average 16% more. These results were independent of qualification level," Ms Mistry said.
She said that a group of seven students from three South Auckland low decile schools were on a mission to get more young people interested in the technology careers in late 2017.
Succession Planning
Ms Mistry said that Succession planning is important, to address which YTech opens applications for new Committee Members, trained and mentored by  old Committee Members.  "This is a great learning of leadership for the youth. The team no only learns how to run an event, but does everything from marketing, designing fliers, listing on Eventbrite, operations of the event, all communication written and oral and data analysis of attendees. They are getting real life skills whilst a school," she said.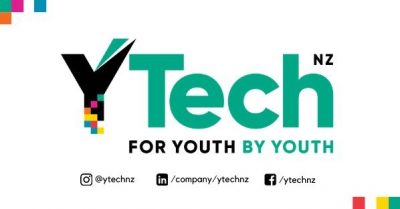 About YTech
This organisation comprises young people who are passionate about delivering events that bring awareness to the potential in which emerging technologies carry.
Following the success of events such as 'YTech: Walking on Mars' and 'AI: The World of Tomorrow', YTech NZ continues to provide an insight into STEM pathways and hopes to expand nationwide in the future, especially to rural and underrepresented communities.
YTech has created opportunities to the youth to connect with the real world and gain invaluable skills whilst still at school and learn how a business operates.
Among the events held over the past three years included participation of companies such as Datacom, Manukau Institute of Technology, University of Auckland with well-known trainers such as Tom Soderstrum and Dr Michelle Dickenson.
The above story has been sponsored by