As the Sun set on 2020, I have had so much to reflect on; both good and bad.
Like many others, this was by far the toughest and most challenging year for me.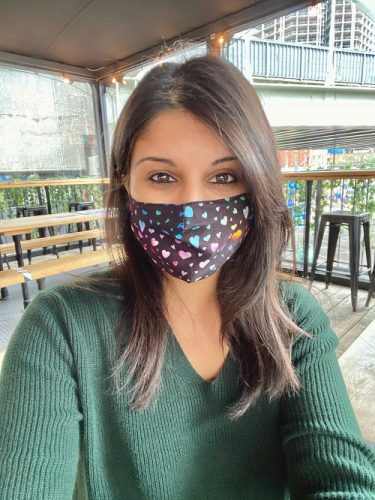 Shreya Paranjape behind the Covid Protection Mask
It is never easy to be so far away from family, but the uncertainty of when we can see them next has made it that much harder to accept. In addition, losing my job and the relentless search that followed, compounded the feeling.
Unity during pandemic
It was not all bad though. We were lucky to see the Northern Lights in Norway just prior to visiting our family in New Zealand and Australia, before coming back into lockdown in London. Lockdown was a word with which we had never associated our lives previously but was made slightly comforting knowing that the entire world was going through it together, thereby adding a sense of unity to the situation.
Solitude befell Autumn 2020 to London Parks
New ventures and new arrival
This gave me an opportunity to try new things: I jumped on the banana bread bandwagon amongst many other things I baked; I tried my hand at painting which required me to step out of my comfort zone completely; we enjoyed picnics in the park with our friends throughout the Summer (when the rules were eased briefly); we cycled our way through London for the first time in over two years; we read more books than we had in the last decade; I reconnected with people I lost touch with over the years; I started my food delivery venture two months ago; and best of all our gorgeous niece Pia was born (Please read that story here).
Resilience and Self-Care
2020 has taught me to be resilient, the importance of self-care, how to make the best out of a bad situation and most importantly the value of communication. Did I lose motivation along the way? Absolutely. Did I feel like dropping everything and going back home to the comfort of family? Hell yes, multiple times.       
It was never going to be easy when things were back to near-normal on the other side of the world while we are stuck in an indefinite lockdown.
I got through the last 10 months of restrictions with the incredible support of my husband, our family and close friends (you know who you are). Having the comfort of knowing I could rely on each of you for support means more than you will ever know!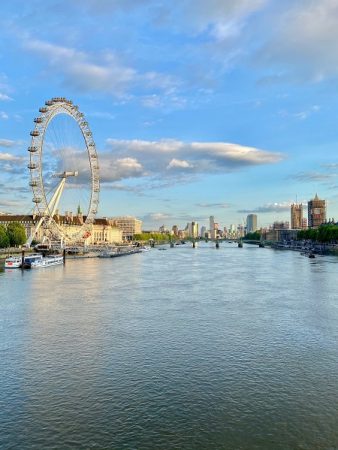 Wheels of time seemed to remain still like River Thames
Year 2020 has reminded me that it is Ok to not exercise if you do not feel like it.
It has reminded me to make time for family, now more than ever.
feeling all kinds of emotions as we edge closer to 2021. I'm home-sick, nervous, excited (to leave 2020 behind) and hopeful, all at once… I know these hard times will one day be something I look back upon and say ''if I got through 2020, I can get through the next hurdle too!"
The above Story has been sponsored by