Lyn Provost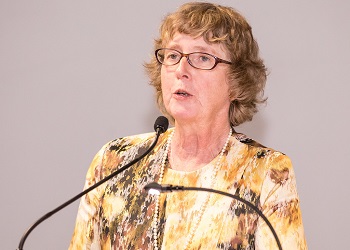 Transparency of political party funding is essential to provide clarity about who is influencing decision making.
The lack of transparency is putting New Zealand's reputation for strong integrity at serious risk. It erodes trust in our elected representatives, degrades our financial well- being, and impacts on our society and how it works together.
Allegations published by Stuff.co.nz "NZ First Foundation dodging electoral rules? Records suggest breaches" are particularly harmful.
This latest story has gone around the world in 80 seconds – it's a very bad look.
"Transparency International New Zealand has been raising the red flag about political party funding for over 16 years," says Suzanne Snively, Chair, Transparency International New Zealand.
"Our Integrity Plus 2013 New Zealand National Integrity System Assessment strongly recommended a complete review of the funding of political parties and candidates' campaigns."
We re-emphasised this need in our Building Accountability: National Integrity System Assessment 2018 Update," adds Liz Brown, National Integrity System Assessment Project Director.
Global trend
Political parties everywhere receive a majority of their funding from a few major funders. All to often they prefer to hide these sources from public scrutiny.
They may engage in questionable practices such as setting up private foundations too maintain anonymity of the sources and amounts of contributions.
Political Party funding reform must prevent behaviours intended to shield major funders and include financial transparency throughout the political process.
Complex challenges
The challenges of moving to a more transparent political party funding system are complex. It will take strong public and cross-party political will to address this. But it has to be done to maintain our integrity as a nation.
About Transparency International
Transparency International is a global civil society coalition based in Berlin, leading the fight against corruption. It compiles a number of measures of different aspects of corruption including the Corruption Perceptions Index, the Global Corruption Barometer, and the Bribe Payers Index. Information on Transparency International can be found at www.transparency.org.
About the New Zealand Chapter
The Local Chapter of Transparency International works to actively promote the highest levels of transparency, accountability, integrity and public participation in government and civil society in New Zealand and the Pacific Islands. Website: www.transparency.org.nz.
Lyn Provost, Retired Controller and Auditor General of New Zealand, is the current Patron of Transparency International New Zealand. She was the Guest Speaker at the Seventh Annual Indian Newslink Sir Anand Satyanand Lecture held on August 7, 2017.