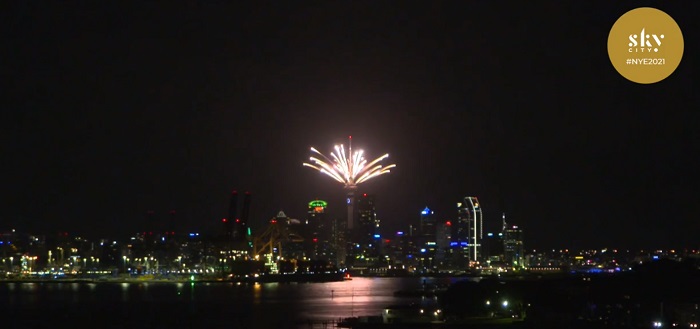 New Zealand Welcomes 2021 to the world: Fireworks at SkyCity in Auckland
Indian Newslink wishes its readers, advertisers, sponsors, correspondents, reporters, contributors and well-wishers a Happy and Healthy 2021.
Much of the world continues to reel under the grip of Covid-19 with some governments imposing stringent regulations on movement of people. Countries that hitherto ignored the deadly impact that Coronavirus could have on the health of their people have belated realised that going hard is the only option to contain the spread of the disease.
Containing Covid-19 spread
We in New Zealand are fortunate that we subscribed ourselves to the government 'go hard, go early' approach, following the rigid lockdown conditions. There is a price to the paid in terms of economic downturn and mounting public debt but as Prime Minister Jacinda Ardern continued to insist, human lives are important than financial wellbeing.
We sincerely hope that the world will emerge out of the current health crisis in the New Year, especially since the much-anticipated Vaccine appears to be at hand. This should instill a sense of confidence in people and help in economic recovery.
However, as US President-Elect Jo Biden warned, it could take a long time before the Vaccine is administered to everyone who needs it.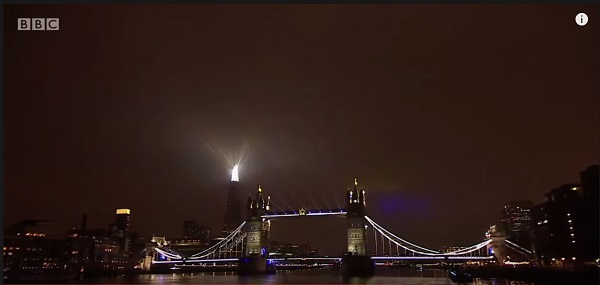 London ushered in 2021 with enthusiasm along the River Thames (BBC Screenshot)
Such a parade of drastic events apart, the dawn of a New Year always brings with it fresh beginnings, punctuated by new hope, ideas, wishes and renewed optimism. Although various faiths have varied 'New Year Days' over a 365-day period, the world has come to accept that January 1 is the start of a new calendar, new phase in life – everything in fact that marks a new start.
Lessons of 2020
Notwithstanding the pandemic hovering over the horizon, people in most parts of the world ushered in Year 2021 with laughter and celebration. We hope that the world will move forward with the new sense of social cohesion and understanding. Covid-19 has taught us to be kind and thoughtful of others and look after the vulnerable and the elderly. We are sure that this trend will continue into the future.
True, there are many things that ail this world; poverty is the worst demon that blocks a significant number of people everywhere from becoming partners in human progress. Millions subsist below the poverty line, creating a major challenge to governments across the hemispheres. But we hope that there would be collective global progress for, in the 21st Century, what affects one country has a rippling effect everywhere else.
Dubai stole the show with a spectacular pyrotechnic display at Burj Khalifa
Covid Plan for Summer
As Covid-19 Response Minister Chris Hipkins said, New Zealand remains vulnerable despite having controlled its spread.
Although the country has not witnessed community cases in the community for more than a month, risk is high with the return of New Zealanders (citizens and permanent residents) and the proposed arrival of seasonal workers from countries which experience high incidence of Covid-19. In addition, New Zealanders are expected to travel widely to various parts of the country during the holiday season and participate in various festivals and mass-gatherings, thereby increasing the risk of contracting Covid-19 further.
Extensive response
Mr Hipkins has assured New Zealanders that planning has been extensive.
"The planning process includes scenario testing and understanding actions that might be needed, including, as a last resort, Alert Level changes. We will continue to respond swiftly and openly during the holiday period. If a positive case is found in the community, we will use the usual approach to communicating with the public," he said.
The global scene
The world continues to remain an uncertain place, with Covid occupying the attention of most leaders. Relations between USA and China worsened in the past two years, and the attitude (and utterances) of President Donald Trump has fuelled the differences further. There is hope that the incoming President Jo Biden will be able to improve relations.
Boris Johnson, the British Prime Minister is facing even greater challenges. Apart from tackling Covid-19 which appears to be going out of control, he has to manage the fallout from Brexit. The rest of Europe is in no comfort zone either.
Political and economic observers believe that Year 2021 will continue to pose challenges to governments and corporates, employers and to people in general.
The state of large cities
The Economist has painted a gloomy picture of the world. Its Social Affairs Editor Joel Budd has said that big cities will enter 2021 in an awful state.
"Offices will still be quiet; theatres will be closed; public-transport agencies will be begging governments for bail-outs. The army of urban service workers—the coffee-pourers, nail-painters, sandwich-makers and yoga instructors—will still be struggling to pay the rent. But by the end of the year things will be looking up again," he said.
According to him, cities will recover not because a Covid-19 Vaccine or better treatments appear, although those would help greatly, but because of their innate capacity for change.
"Adapting to shocks is what great cities do. As previous industries withered, they turned cotton warehouses into offices, railway lines into parks and slaughterhouses into boutiques. If shops and offices are abandoned, urbanites will find new uses for them. This flexibility seemed to hurt cities during the pandemic, as white-collar workers switched to working from home and stopped buying bus tickets and sandwiches. But not adapting would have been calamitous," he said.
We will nonetheless remain positive and hopeful.
Just as every raindrop holds a flower, every moment of the New Year should spell peace, harmony and happiness.
The above story has been sponsored by