Priyanca Radhakrishnan
I have been a Member of the New Zealand Parliament for just over two years now and one of the things that I love about this role is meeting ordinary New Zealanders who do extraordinary things.
I have met many women from our ethnic minority communities who fall into that category. These women are leaders in a variety of fields from business to research, academia, sports, the community and voluntary sector, the public service and the arts to name just a few. They are an inspiration to us all.
Quasquicentennial of women's suffrage
Last year, we celebrated New Zealand's long and proud history of women excelling in leadership roles by looking back on 125 years of suffrage with a specific suffrage debate in Parliament.
I spoke in Parliament about women like Elizabeth Yates, who was the first woman in the British Empire to be elected Mayor. She was elected Mayor of Onehunga on November 29, 1893, the day after New Zealand women led the world by voting in a general election for the first time.
In fact, she was the first woman to record her vote in the Onehunga electorate (Onehunga is now in Maungakiekie, which is the electorate in which I am based) at that general election.
Indian women of excellence
I also acknowledged another mayor, Dame Sukhi Turner, who was Mayor of Dunedin (from 1995 to 2004) and for a very long time considered one of the most prominent New Zealand politicians of Indian origin.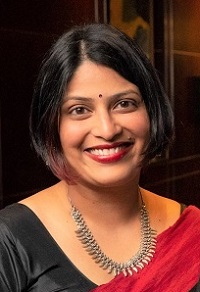 I acknowledged women from diverse ethnic minority communities across Aotearoa who have fought over many decades to organise their own women's auxiliary wings and their own organisations – women like Shantiben Parbhu and Ruxmani Kasanji who fought to be able to express their ethnic and religious identities as New Zealanders.
Their histories are part of our nation's history.
Today, we have Vanisa Dhiru who is the first 'ethnic' woman to lead the National Council of Women of New Zealand (NCWNZ) as its National President.
The Council's first President was none other than Kate Sheppard, who led the campaign for suffrage! I daresay that Vanisa and I wouldn't be where we are today if it weren't for the leadership of the women who went before us.
We stand on the shoulders of those who have gone before us.
Challenges ahead
We've come a long way, but there's still more work to be done.
There are many who struggle to find employment and to excel in their fields.
Many more struggle to get past senior management roles and move into top leadership positions.
There are a number of women in leadership roles in the community and voluntary sector but their contributions are not always recognised.
Gender-based violence affects us all, but there are still issues like forced marriage and dowry abuse that persist and disproportionately affect women from ethnic minority communities.
We are under-represented in virtually every level of leadership, including in our own communities and an ethnic gender pay gap persists.
Violence against women
For the first time ever, we have a dedicated position within the government whose sole focus is developing and implementing a cross-government approach to addressing domestic and sexual violence.
Gender-based violence is a significant barrier to women's participation. We have also made forced marriage and dowry abuse illegal.
There's more work to be done to ensure that the legislation is effective and our women and girls are safe.
When this government took office, we committed to having more women in leadership roles.
Increasing leadership roles
I am proud that we have increased women on boards to a record level 47.4% for 2018, which takes us closer to our target of 50% of women on state sector boards by 2021.
As Minister for Women Julie-Anne Genter said, more diverse leadership in organisations results in better decision making, better organisational resilience and better performance. It also opens up more opportunities for women to succeed and contributes to a more inclusive and fairer society.
The same argument holds true for more 'ethnic' women on boards and more broadly, people from ethnic minority communities in leadership positions.
In order to gain a better understanding of the level of ethnic women's representation on state sector boards, the Ministry for Women and the Office of Ethnic Communities are undertaking a joint Gender and Ethnicity stocktake in 2020 to understand the diversity on state sector boards – and to move towards supporting more women from our communities onto these boards.
Along with many others, I have spent years fighting for 'ethnic' women's voices to be heard at various levels of leadership so that barriers facing us are addressed.
I am proud to be supporting a government that finally takes us seriously and is taking steps to support our women to excel in their fields and at decision-making levels.
Me aro koe ki te haā o Hine-ahu-one – pay heed to the dignity of women.
Priyanca Radhakrishnan is Member of Parliament on Labour List based in Maungakiekie, Auckland.
*
Please crop this picture and send me too. Thanks.
Gender equality vital for progress
Venkat Raman
Indian Newslink has a section called, 'Couples in Partnership,' primarily to highlight the increasing number of women from the Indian community engaged as partners in business with their husbands, participating in the decision-making process.
This section also emphasises the positive aspects of relationship between men and women as partners at home and in business, and underscore the rising importance of our women in the business community.
Survey praises women
A Credit Suisse Group Survey has found that companies that have women on their management boards perform better with higher levels of productivity and profitability, an international report has revealed.
The Report said that gender diversity improves business health, creates better working environment and delivers higher average returns.
Despite rising concerns about the safety of women in some parts of India, the country accounts for a large number of women in top executive positions. Women are also active in politics, business, community work and other sections of the society.
We have often heard that Indian women in New Zealand are yet to realise their potential and be involved in national boards, and bring the benefit of their expertise and thinking power for the good of the country.
On a broader note, it may surprise some to realise that women are still in minority in the corporate world.
Forfeiting responsibility
In her book, 'Lean In,' Facebook Chief Operative Officer Sheryl Sandberg argued that women derail their own careers and lose out in the workplace because they do not negotiate for themselves and are punished if they do.
According to her, women forfeit the change to take additional responsibilities at work, thinking that they may one day want to have a family.
"As a result, they find themselves with less meaningful jobs and often do not return to full-time work after maternity leave. Don't leave before you leave," she said.
Ms Sandberg annoyed many feminists, but she remains undaunted.
She is today worth more than US$ 1.8 billion and her critics say that they may not like to work for a company with an intractable sense of its own transgressive nature.
But many analysts say that the critics miss the point.
Ms Sandberg believes that women are not solely responsible for their lack of leadership and that corporate structures and cultures also work against them.
"American companies, for example, are not obliged to offer paid maternity leave, not to mention paternity leave. Childcare costs have risen twice as fast in the past decade as the median incomes of families with children, which means returning to work often makes little financial sense," they said.
Women in New Zealand
Corporate America notwithstanding, we believe that women of Indian origin in New Zealand have made their statement: "We have the ability to participate in the running of commercial enterprises, managing such delicate matters as sound financial discipline, human resources and customer service."
The presence of women on the management boards of companies and as entrepreneurs encouraged us to include the 'Best Businesswoman of the Year' category in the annual Indian Newslink Indian Business Awards. According to our independent panel of judges, this category is among the most popular of the Awards, attracting people from various industries and highlighting the significant role played by our women in the decision-making process and management of companies.
*
Ashima Singh (Partner, Legal Associates) and Rachna Dave (Director, 0800Rachna) are both winners of our 'Best Businesswoman of the Year' Award, respectively in 2016 and 2018.
Please crop and send me a copy. Thanks.